Sexual Harassment Prevention Training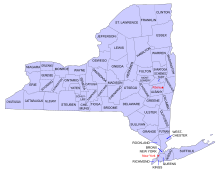 PSCC provides an online course, complaint forms, and employer tracking; in the area of Sexual Harassment Prevention!
Sign up for an employer account and get your employees the sexual harassment prevention compliance training and learn to maintain a safe work environment, while protecting yourself as a business owner/manager.
Employer Features
Employers sign up to access their login area, which is called an employer account. Employers then:
Log In

Set up Company Policies
Set up complaint forms and contact person information
Purchase training
Gather email addresses of employees
Send training course to employees
Employers can log in and verify compliance at any time.
Course Operation
The Sexual Harrasment Prevention Training
is an online course that is self-paced and meets the time requirements for your state. Most states allow the training to be finished in less than half an hour. Employees may log in and out of the course, as needed. Once completed, the employer can verify compliance by viewing their certificate of completion. Employees can print the certificate as needed.
For more information on the employer discounts and the pricing for the Sexual Harassment Prevention Course, click here!
What The Sexual Harassment Course Accomplishes
It is important to have every employee and employer aware of the harmful effects and consequences of sexual harassment. The sexual harassment prevention course allows everyone to be on the same page about what is and is not acceptable behavior in the workplace. This training will help to promote positivity and safety in the workplace. Also, in cases of a harassment complaint, the system allows an employee to log in, access forms, and register a complaint.

The Sexual Harassment Prevention Course Educates Individuals About:
What is sexual harassment, including examples
Responsibility of owners/managers in preventing sexual harassment
Bystander intervention
Internal and external reporting methods, including a customizable reporting form for your business. (meets compliance requirements)

Protected activities related to sexual harassment filings
Possible consequences for perpetrators
Other forms of workplace harassment
Help Promote a Positive & Safe Work Environment! Be Proactive! Protect you business!
Our sexual harassment prevention training aims to make your workplace a space where every employee feels welcome and safe. The training will help employees understand what sexual harassment is and how to prevent it. The training also explains how to report sexual harassment internally and externally to state and federal agencies. As an employer, you will also learn what your responsibilities are when handling cases of sexual harassment. Your employees will learn their roles and responsibilities in the prevention of sexual harassment. With this knowledge, all employees can engage in appropriate workplace behavior, avoid disciplinary action, know their rights, and feel secure in a respectful atmosphere for all people. It is important that everyone feels welcome, safe and respected in the workplace, and that all can enjoy a fair, safe, and productive work environment.