Sexual Harassment Prevention Training Topics Include:
Preventing sexual harassment in the workplace
What is sexual harassment?
Unwelcome conduct
Where can sexual harassment occur?
Bystander intervention
Promoting active bystander culture
How to intervene
Protected activities
Supervisor's responsibility
Mandatory reporting
Reporting sexual harassment
Requirements for a harassment prevention policy
Legal protections
Sexual harassment case studies
Flashcard review
Student acknowledgement statement
Proof of training
Course evaluation
Certificate of completion
Customizable documents: policy templates
Rserving Sexual Harassment Prevention Training System Includes:
Online course for employees in prevention of sexual harassment


Customizable sexual harassment policy documents!

Customize the policy templates
Use for your business!
Employees Can Take The Training from a PC, Tablet, or Smart Phone!

What is the purpose of sexual harassment training?
The purpose of the sexual harassment prevention training is to set forth a common understanding about what is and what is not acceptable in the workplace. This training will help you better understand what is considered sexual harassment. It will also show you how to report sexual harassment in your workplace, as well as your options for reporting workplace sexual harassment to external state and federal agencies that enforce anti-discrimination laws.

With this knowledge, all employees can engage in appropriate workplace behavior, avoid disciplinary action, know their rights, and feel secure that they are entitled to and can work in an atmosphere of respect for all people. It is important to ensure that all individuals have an equal opportunity to enjoy a fair, safe, and productive work environment. Laws and policies help ensure that diversity is respected and that everyone can enjoy these privileges.


Sexual Harassment Prevention Training Course Objectives:
Recognize sexual harassment as inappropriate workplace behavior


Identify the nature of sexual harassment


Recognize that sexual harassment because of any protected characteristic is prohibited


Identify why workplace harassment is employment discrimination


Recognize that all sexual harassment should be reported to the appropriate contact


Recognize that supervisors and managers have a special responsibility to report sexual harassment


---
---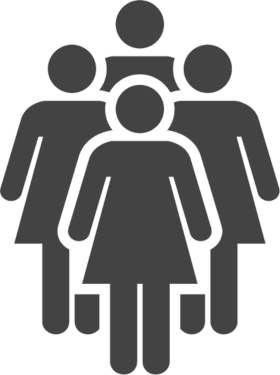 Why Employees Need the Sexual Harassment Prevention Online Course:
Meets or exceeds training requirements for sexual harassment prevention in most jurisdictions!
Interactive Online Course Features:

| text | audio | flashcards | case studies | online exam | certificate - proof of training |
Train all your employees!
Compliance training documents stored digitally in one place!

Employee acknowledgement / proof of training compliance documents available immediately upon course completion:

print
download
access from employer account